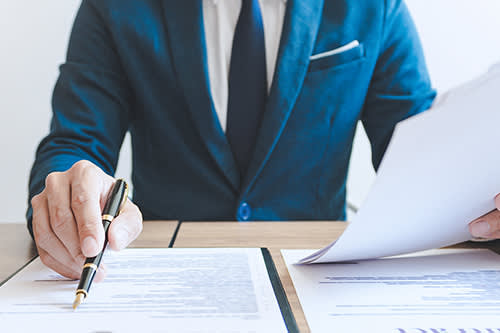 Hello. My name is Beau D. McGraw, and I am the owner of McGraw Law Firm, P.A. I started this law firm upon my graduation from William Mitchell College of Law. While in law school, I was fortunate enough to excel scholastically and with school competitions.
Prior to my entry into law school, I attended Saint Cloud State University. I earned a Bachelor of Arts Degree in History and minor degrees in Political Science and Human Relations. I graduated from Saint Cloud State University with honors in 1998.

McGraw Law Firm, P.A. is my unique creation. Everything we do and every case we become involved in is a decision that I make. The decision is easy: I will take the case if I feel comfortable that I can help the client through this very difficult time in his/her life. The United States System of Justice allows unfettered access to our courts to seek redress for perceived unfairness, criminal conduct, and/or negligent acts. I understand this process well and make sure my clients' positions are zealously advocated and their rights are protected. I work tirelessly to meet my clients' objectives.

I have handled many kinds of cases and I have significant litigation experience, including trial experience. I have successfully advocated for clients in a class action lawsuit where my clients received over $1,000,000.00 in compensation for their injuries. I have tried many criminal cases, including a 1st Degree Murder Case. With regard to negligence matters, I have represented folks injured as a result of a simple auto accident and I have assisted families with the loss of a loved one as the result of the negligent acts of another.
Education
J.D. - William Mitchell College of Law

B.A. - St. Cloud State University, 1998